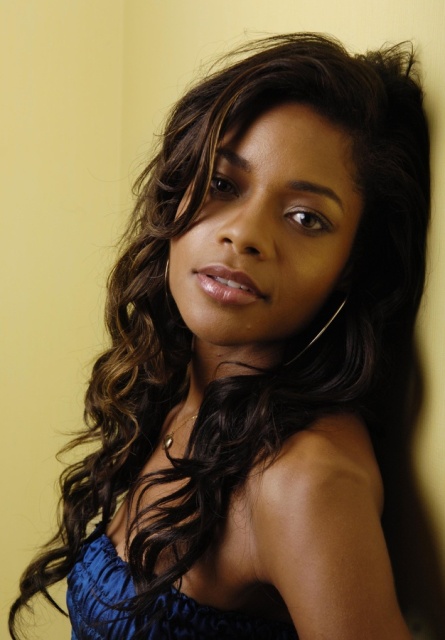 After a long period of establishing herself as a versatile and talented actress in big movies,
Naomie Harris
rocketed to worldwide fame with a bullet. Literally. As James Bond's support agent in the field, she is responsible for taking the shot on M's orders to stop a terrorist entangled with Bond on a speeding train. Instead she hits Bond and derails his life sending the world's favorite secret agent into injury-induced existential crisis. Such is the beginning of 2012's dark and biographical 007 blockbuster
Skyfall
. And only at the end of the film do we discover that Ms. Harris' sexy and capable character is, in fact, Eve Moneypenny, now quitting the field and destined for a lifetime of desk work and double entendres. Now that is how you become a big time movie star.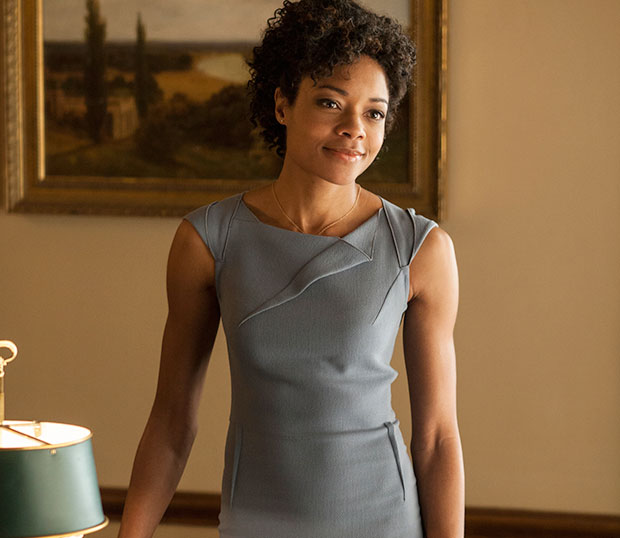 The daughter of Caribbean immigrants in London, Naomie's mother was a scriptwriter for the long-running BBC soap EastEnders and she caught the acting bug quite young, where she had success as a child actress. Her big break came in Danny Boyle's excellent 2002 post-apocalyptic thriller 28 Days Later as Selena, one of the harried survivors of a horrible pandemic. After good roles alongside Colin Firth in Trauma and former Bond Pierce Brosnan in After the Sunset, Ms. Harris was tapped to play the mysterious and supernatural Tia Dalma for the 2nd and 3rd movies of the mega-budget Pirates of the Caribbean franchise, Dead Man's Chest and At World's End.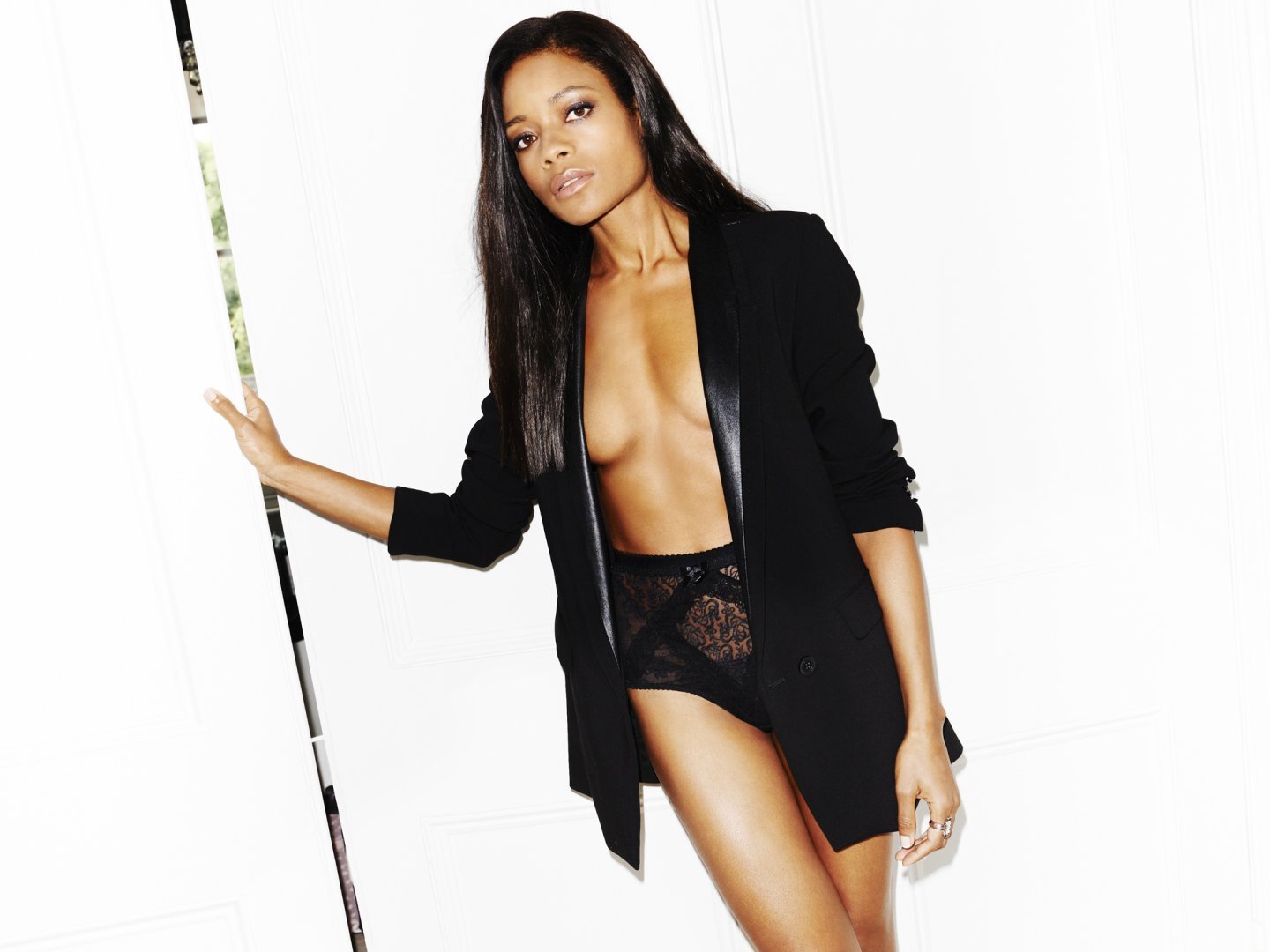 Then came her revelatory work in Skyfall, memorably making amends with Daniel Craig's Bond in Macao but never succumbing to his legendary charms. And then, as if to prove that she was more than just a lithe and beautiful starlet, Ms. Harris did awards-worthy work as Winnie Mandela alongside Idris Elba in the respectful biopic, Mandela: Long Walk to Freedom.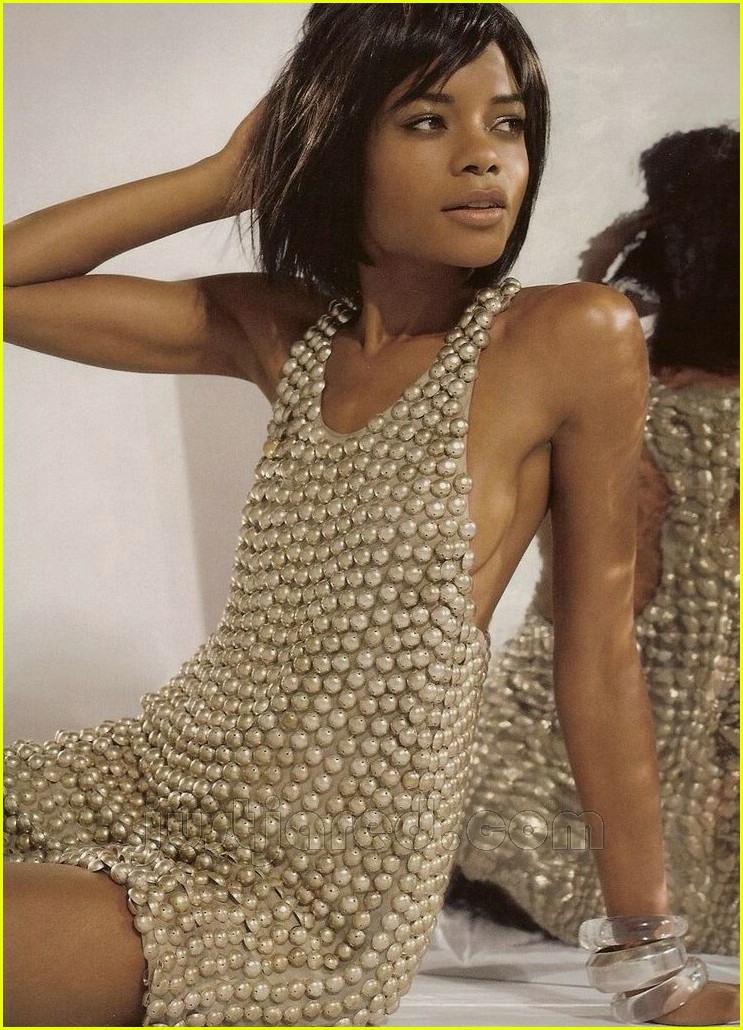 It's readily apparent from her now-long and accomplished resume that the 37-year-old beauty can not only act alongside today's hottest leading men — from Depp to Craig — but can also deftly hold her own with them under any circumstances. In a movie world often dominated by blond bombshells, the dark and lovely Naomi Harris stands out with playful sex appeal, acting chops and a sharp-edged sense of humor. She's an unconventional original and a major talent and that's something we absolutely can't resist. In short, she's an MFL kind of gal and she's one of the many reasons we're keenly anticipating Bond #24 and all her other future work still to come.