Naomie Harris Makes Sheer Shirt Look Classy At Skyfall Photo Call
Posted: 26/10/12 | Updated: 26/10/12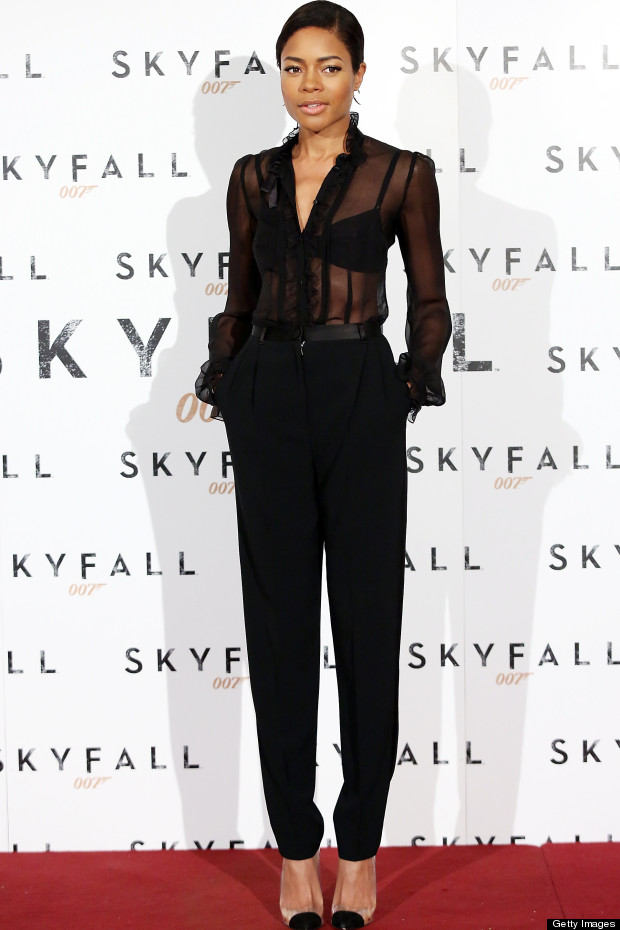 What: Making a see-through shirt look sophisticated is no mean feat. But Naomie Harris managed to pull it off with a A-grade results today.
The actress looked sleek and chic in her sheer blouse, which was tucked into a high-waisted pair of fitted black trousers, finished off with black-point stilettos and a simple pared-down ponytail.
Where: At a photo call ahead of the Rome premiere of Skyfall.
Verdict? The perfect fashion recipe: elegant with a dash of sexy thrown in.